Jubbah- Snazzy Denim
Brand: Mashroo
Product Code: Thobe-Mashroo-SDM
Availability: Out Of Stock
Normal Price: Rs 2,799

Discount: Rs 349 (12.47%)

Our Price: Rs 2,450
Jubbah for men online in India- Snazzy Denim
Product details:- We have all the good reasons to name it snazzy. made using 100% washed denim fabric, this thobe comes drenched in sky blue color. However the most intriguing and appealing aspect of this is the side zip, which can be opened for added comfort. Especially while you are riding a bike. You read that right. Isn't that cool.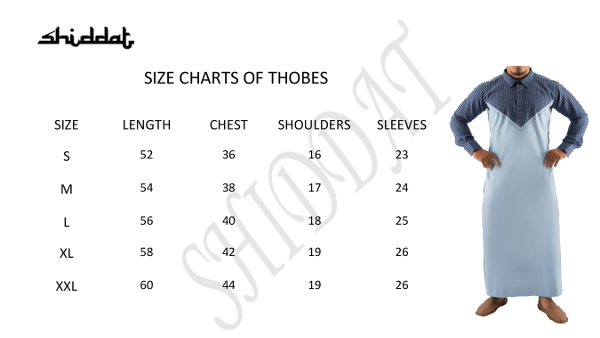 Material and Care
Dry cleaning recommended for the first wash. Hand washes with a mild detergent thereafter.
Ironing can be done at low heat.
Brand- Mashroo
Package content- Jubbah/Thobe
Disclaimer- Color may slightly be different due to the viewer's screen brightness.
Cash on delivery and free shipping to any part of India for this jubbah is available.
Related Products
Tags: men's thobe, Jubbah, Islamic men's dress online, Arabian dress for men